Metso to Increase Its Valve Production Capacity in China to Meet the Growing Global Demand
To respond to the growing global demand in the valve market, Metso has decided to invest in a new green-field valve technology center in Jiaxing, China. The new-build plant will strengthen Metso s valve and related products production capabilities and increase capacity for customers across various process industries, both in China and globally.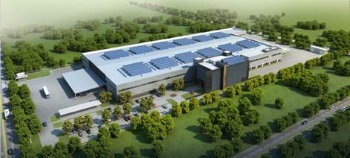 Metso s new technology center in Jiaxing will start operations in spring 2020 (Image: Metso)
Metso expects to invest a total of approx. EUR 10 million by 2020. The new technology center will start operations in spring 2020.
China is an extremely important market for our valves business. The new technology center will improve our competitiveness in China and will have a strong role within the global operations footprint. We also expect the investment to expand our delivery capabilities, helping us to better meet the growing needs both in terms of capacity and product availability," says John Quinlivan, President, Valves business area, Metso.
Strong valve production foothold in China and on every continent
The new location is designed to be a workplace for a total of 400 valve technology professionals. In addition to the new technology center, Metso has a valve technology center in the Waigaoqiao Free Trade Zone in Shanghai, which was inaugurated in 2010.
Today, Metso has valve technology or production centers in locations around the world: in China, North America, Brazil, Germany, Finland, South Korea and India.
Metso employs more than 1100 people at seven locations in China, serving all customer industries.