Major Contract from Switzerland
By November 2006, the KSB Group will deliver pumps and valves for building services worth about 1.5 million euros for use in a business complex in the newly planned Sihlcity area of Zurich.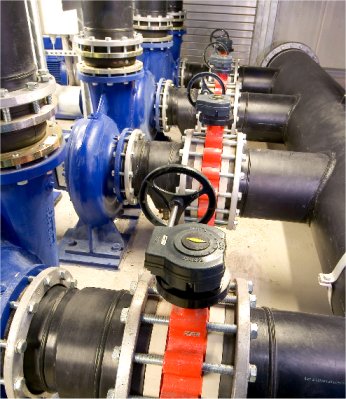 Over 10,000 valves, including more than 8,000 shut-off butterfly valves from the BOAX range will be put to use in a new business complex in Zurich's Sihlcity (photo: KSB Aktiengesellschaft, Frankenthal).
About 500 pumps and over 10,000 valves will be put to work in the heating and heat recovery systems, as well as the air conditioning and ventilation units and the sanitation system. SihlCity is currently the largest private building site in Switzerland.
Some 100,000 square metres in size, the area will include residential and office buildings alongside restaurants, hotels, businesses and leisure and wellness opportunities from 2007.
The positive experience with KSB's products in the past, prompted the contractors to award this contract to KSB. Of added assistance in gaining the order is the fact that the pumps and valves are provided from a single source.