Major Contract for Libya
In the Libyan city of Tarhunah, the KSB Group will equip two new pumping stations with eight volute casing pumps each. The total discharge head of both stations will be 550 m.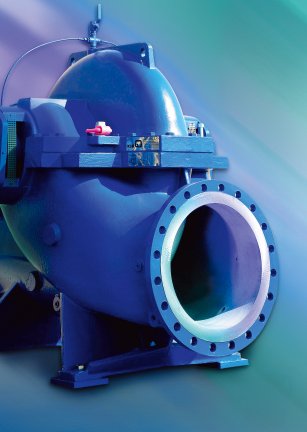 By the end of 2006, the KSB Group will deliver 16 RDLO pumps for two new pumping stations that are part of the "Great Man-Made River" project (photo: KSB Aktiengesellschaft, Frankenthal).
The pump casings are made of nodular cast iron and designed for an operating pressure of 40 bar. To reduce bio-digestion, the water system is being chlorinated at regular intervals. This is why all wetted rotating components of the pumps, such as impellers and shafts, are made from high-quality stainless steel.
KSB was awarded the contract because the end user had gained good experience with the products from Germany in other pumping stations in the past. Delivery is expected to be completed by the end of 2006.
The two pumping stations are part of the legendary "Great Man-Made River" project in which the aquifers of the Sahara desert are tapped and the water is transferred to the coastal regions of Bengasi, Sirte and Tripoli.