Lewa Supports Business in Russia With Its Own Subsidiary
To strengthen their presence in Russia in the process industry and gas odorization sector, Lewa GmbH has founded the subsidiary "LEWA OOO". Lewa holds the majority of the new subsidiary.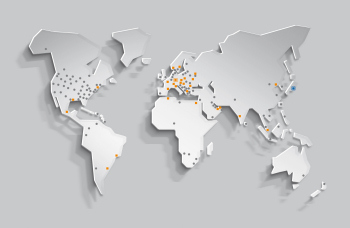 Lewa is represented by numerous subsidiaries and representatives around the world. In Russia, Lewa pumps have been in use since 1962.
The company has important customers in Russia in the process industry (refineries, chemistry, and petrochemistry). For example, a producer in Tatarstan recently placed an order for 40 ecoflow and triplex process diaphragm pumps. Operating temperatures of up to 300 °C, pressures up to 250 bar, and outdoor installation were particular challenges in this project. Operators from the plastics processing industry also use Lewa pump systems – particularly for foaming.
What is the advantage of an own business? Local proximity and the option of direct communication between a Lewa representative and the customer in the national language are of especial importance. In view of rising sales figures and larger, more complex projects in the region, the formation of an own Lewa company on-site in Russia was the logical and unavoidable next step.