Lackawanna Energy Center Selects Parker clearcurrent ASSURE Filters
The Gas Turbine Filtration Division of Parker Hannifin Corporation announced that Invenergy has selected Parker's clearcurrent ASSURE filters for its new high efficiency gas turbines at the Lackawanna Energy Center.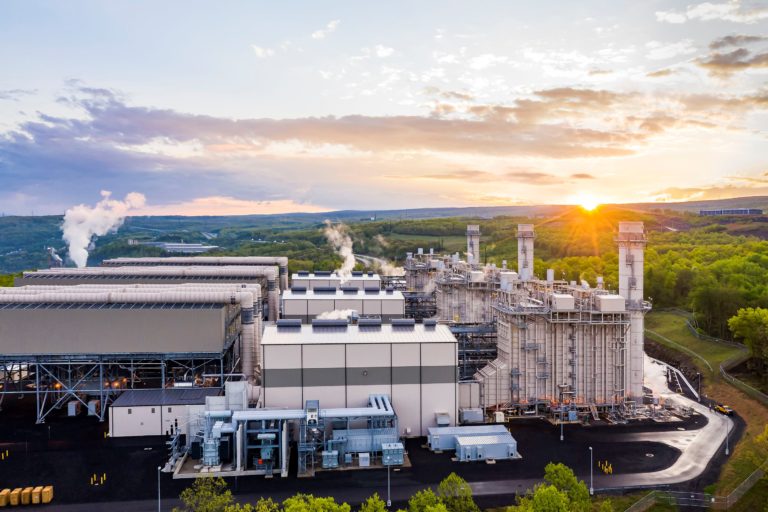 Lackawanna Energy Center Selects Parker clearcurrent ASSURE Filters to Protect Investment in Latest Generation of Gas Turbines. (Image source: Invenergy Lackawanna)
The 1,480-megawatt Lackawanna Energy Center in Jessup, Pennsylvania is one of the most efficient power plants in the United States. Equipped with state-of-the-art technology, including three of GE's latest H-class gas turbines which provide net efficiencies greater than 60 percent in combined cycle mode and faster start-ups, this combined cycle facility is significantly more advanced than earlier generations of natural gas plants. The ability to generate energy more efficiently reduces environmental impact and improves the sustainability of energy production in the future.
The move to GE H-class turbines is a significant investment and includes the installation of Parker clearcurrent ASSURE filters. These highly innovative filters are specifically engineered to protect the intricacies of the latest high efficiency gas turbines. Based on decades of knowledge and experience with turbine installations for power generation, these filters have been tested far beyond standard requirements and were specifically engineered to ensure gas turbine performance, reliability and availability are not compromised and that the system is protected from damage caused by contaminates in the airstream.
"The H-class turbines provide us with significant increases in performance and responsiveness to energy demands," said Jason Carey, Plant Manager at Invenergy. "By producing energy more efficiently, we are also reducing the environmental impact of the plant. Having invested in this technology, the clearcurrent™ ASSURE filters give us peace of mind that this performance has optimum protection to ensure its ongoing performance, reliability and longevity."
For the Lackawanna Energy Center, clearcurrent™ ASSURE filters compliment the upgrade to the latest gas turbine technology. The purchase of H-class turbines reflects the future of power generation in the greater Pennsylvania area and with clearcurrent™ ASSURE filters, Invenergy is protecting that investment.