KSB's Good Business Performance Continues in the Third Quarter
The Frankenthal-based pump and valve manufacturer KSB continues to record a good business performance in the third quarter of 2022.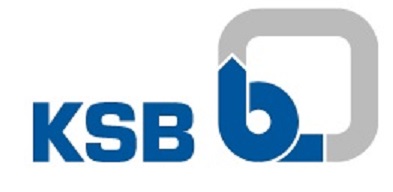 Image source: KSB SE & Co. KGaA
In the current financial year 2022, KSB has increased its order intake by 22.8 % (+ € 417.8 million) to € 2,249 million. Order intake in the third quarter came to € 761.8 million, up by 30.8 % (+ € 179.5 million) on the comparative prior-year period. It robustly continued the growth trend from the first half of the year.
This positive development in order intake is mainly attributable to several major orders, especially in the Energy Market Area, as well as strong demand for standard products, particularly in America and Asia.
Sales revenue increased by 6.9 % (+ € 118.4 million) to € 1,824.6 million in the current financial year. The third quarter has seen the highest sales revenue of 2022, with a figure of € 678.9 million representing an increase of 14.2 % (+ € 84.6 million) on the comparative period. The Pumps and KSB SupremeServ Segments contributed to this quarter's positive result, with growth of 16.8 % and 16.3 % respectively. The Valves Segment figure (- 0.8 %) is slightly lower than it was in the comparative prior-year period. This is mainly due to production loss resulting from severe hail damage at the French plant in La Roche-Chalais in the summer of 2022.
The Americas and Asia / Pacific Regions continued to increase sales revenue by a significant double-digit percentage in the third quarter, while the Middle East / Africa / Russia Region made a single-digit contribution to growth. The Europe Region remained at the previous year's level in the third quarter. Catch-up effects following the production loss caused by the cyber attack in the second quarter also had a positive impact on quarterly sales revenue.
Despite the challenging business environment, KSB's earnings have improved over the past nine months. The company is confident of achieving the profitability targets set for the financial year.
"In light of multiple challenges such as the pandemic, the cyber attack, the far-reaching effects of the Russia-Ukraine war and production loss caused by adverse weather conditions, we are very satisfied with the company's performance," says CEO Dr. Stephan Timmermann. "Thanks to its global positioning and strong market orientation, KSB is able to maintain stability even in difficult times – for the benefit of its employees, its customers and its shareholders."
KSB is a leading international manufacturer of pumps and valves. The Frankenthal-based Group has a presence on all continents with its own sales and marketing organisations, manufacturing facilities and service operations. With a workforce of around 15,400, the KSB Group generated sales revenue of € 2.3 billion in 2021.