KSB Pumps Make Paris Fountains Gush
Just in time for the French national holiday on 14 July, the famous Trocadero fountains opposite the Eiffel Tower were ready once again to enchant residents and tourists in the Seine metropolis alike.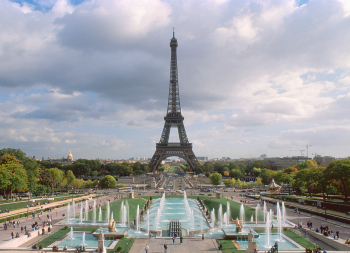 KSB pumps ensure that Paris s Trocadéro fountains are back to their best (Photo source: picture alliance)
During a renovation period lasting several years, the operator has equipped the fountains with pumps from Frankenthal and Halle, Germany. This proved no easy task for the Service staff of the pump manufacturer.
The access to the "pump gallery" beneath the ponds was so restricted that each pump set had to be dismantled on site and then reassembled in the underground servicing space below the fountains.
The over 100 metre long fountain pond featuring around 20 water cannons and the neighbouring gardens and museums represent a highlight for millions of tourists as well as Parisians seeking a spot of relaxation. The fountains could only run limited "emergency" displays for some time for technical reasons.