KNF Introduces New Micro Diaphragm Gas Sampling Pump NMS 030
The new NMS 030 micro diaphragm gas sampling pump has two internally connected pump heads and impresses with its compact design, a deep ultimate vacuum of 200 mbar, a flow rate of 12 l/min and optimal adjustable control.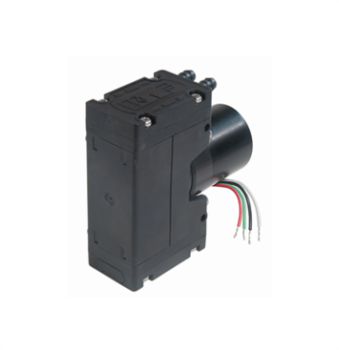 New micro diaphragm gas sampling pump NMS 030 (Image: KNF Neuberger GmbH)
KNF micro diaphragm pumps are frequently used in the fields of analysis and medicine, for instance gas pumps for sampling ambient air in critical workplaces, or for exhaust or flue gas analysis or built into medical devices. Due to their compact size, weight and low energy consumption, micro diaphragm pumps are especially suited for portable and grid-independent units.
The NMS 030's outstanding adjustable control and its pleasantly quiet, low-vibration performance is ideally suited for medical applications taking place in close proximity to patients.