Kirloskar Brothers Limited Expands Into the New HVAC Segment with the Launch of the KW-LC Pump
Kirloskar Brothers Limited has recently launched its latest product, the Vertical Inline Long Coupled "KW-LC" Pumps, expanding their ever-growing portfolio in the Heating, Ventilation, and Air-Conditioning segment. The KW-LC pump is a space-saving, vertical, long-coupled design that simplifies piping and has a compact structure.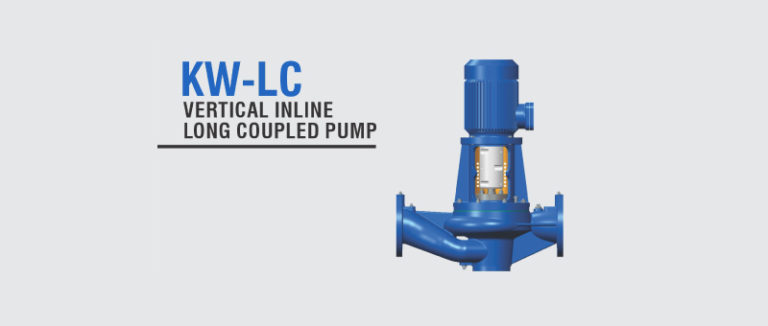 Image source: Kirloskar Brothers Limited
Commenting on the development, Ms. Rama Kirloskar, Joint Managing Director of KBL and Managing Director of Kirloskar Ebara Pumps Limited said, "The primary target group includes Builders and HVAC OEM's. The KW-LC pump has a competitive edge over other products in the market and the pump is ideal for installation in Malls, High-rises, Airports, Metro Stations, Hotels, Hospitals and Commercial Spaces in emerging metro cities across India."
The KW-LC pump is an ideal solution for a wide range of applications such as Water Supply, HVAC, Hot Water up to 90°C, Drinking Water and Cooling Water applications. It has delivery sizes up to 200 mm, a discharge capacity of up to 550 m³/hr (150 LPS), a total head of up to 52 metres, and maximum working pressure of 16 bar. The pump's design is focused on high efficiency, a wide range of interchangeability and complete reliability.
The KW-LC pump features an enclosed, dynamically balanced impeller, which ensures smooth operation. The Minimum Efficiency Index for this pump is greater than, or equal to 0.7 in accordance with Euro design norms. The pump includes a mechanical seal as a standard scope of supply, which can be removed for maintenance or replaced without disturbing the motor or piping.
With the launch of the KW-LC pump, KBL has demonstrated its commitment to innovation and expanding its portfolio of products. The KW-LC pump's design and features offer several advantages over existing products and meet the evolving demands of the market.