John Redwood Chairman of Concentric
John Redwood has been appointed Chairman of Concentric PLC, the Birmingham-based manufacturer of pumps and fans.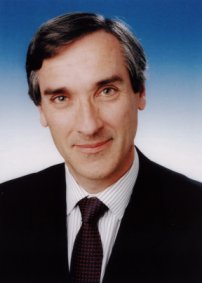 John Redwood
John Redwood succeeds Jeffrey Herbert who is retiring. The principal executive directors of Concentric are Ian Dugan, Chief Executive and Ed Riley, Finance Director.
John Redwood had a wide-ranging and successful business career before entering Parliament. He was Chairman of Norcros, a quoted industrial conglomerate, and an Executive Director of NM Rothschilds. More recently he has been non-executive Chairman of Mabey Securities and Independent Non-Executive Director of BNB Resources PLC, which he combines with his duties as Member of Parliament for Wokingham.
John Redwood has written widely on business subjects, especially private finance and privatisation. He was one of the pioneers of the world-wide privatisation movement. John is a fellow of All Souls College, Oxford and has an MA and DPhil from Oxford University.
Commenting on his new appointment, John Redwood said: "I am delighted to be joining the Board of Concentric and pleased to be back with an involvement in British manufacturing. Concentric is a major exporter with a good brand and reputation in its specialist areas. I look forward to helping the growth and development of the business."
About Concentric
Concentric is a major supplier to the world's, truck and construction equipment industries with plants in the UK, USA and India. The group makes oil lubrication and water pumps for diesel engines, as well as fuel pumps, lubrication pumps for transmissions and compressors, Truflo cooling fans and associated equipment.