Jet Edge Promotes Josh Bauer to Service Manager
25.01.2016
Jet Edge, Inc. is pleased to announce that it has promoted Josh Bauer to service manager. Bauer is responsible for managing all aspects of Jet Edge's waterjet service department, supporting customers worldwide.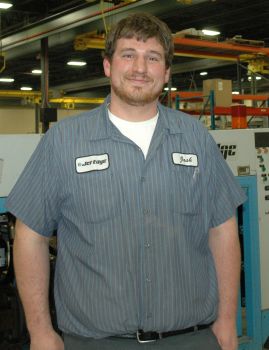 Jet Edge Promotes Josh Bauer to Service Manager (Image: Jet Edge)
A longtime Jet Edge employee, Bauer began his career with the Minnesota waterjet systems manufacturer in 2005 after graduating from Hennepin Technical College with a degree as a fluid power engineering technician. He has held positions in Jet Edge's production and service departments, most recently serving as a field service technician.
"We are very excited to have Josh on board as our service manager," said Deron Roberts, Jet Edge parts and service director. "Josh is committed to our customers' success and will be an exceptional service manager. Our service team has a 100% customer approval rating, and Josh has been a big part of that success. He knows our machines, he knows our customers, and he is respected by our team."