ITT Goulds Pumps Launches New Pump to Advance the Oil Industry
ITT Goulds Pumps announces the launch of its newly redesigned 3700i API 610 OH2 Pump for the oil industry. This revolutionary new product enhances Goulds Pumps' OH2 market offering and is API 610 12 Edition Compliant.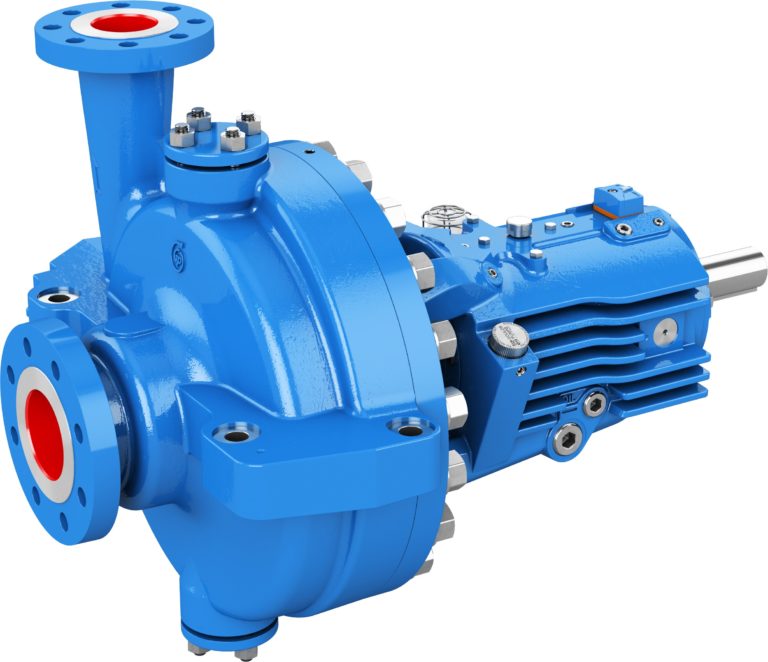 ITT Goulds Pumps Launches New 3700i OH2 Pump to Advance the Oil Industry. (Image source: ITT Goulds Pumps)
The new pump is the first OH2 pump in the industry to feature Goulds Pumps' patented filter cartridge that continuously filters contaminants from the oil and removes damaging water from the bearing oil utilizing specifically engineered moisture-absorbing materials built into the filter.
The 3700i is a single-stage, radially split overhung pump and now offers new casing features, improved temperatures, i-FRAME technology, oil filtration and is compatible with the i-ALERT solutions. These technologies allow ITT Goulds Pumps to offer a 2-year standard warranty for the 3700i, which is double the previous warranty period.
Other unique features and specs of this product include:
Patented on-board condition monitoring with the i-ALERT2 v3 sensor
Proven channeled oil lubrication system ensures flow-through of cooled oil to thrust and radial bearings
Proven API 610 Nozzle-Load Design
Spiral-Wound Casing Gasket for maximum sealing
Capacity to 8,500 GPM (1930 m3/h)
Total dynamic head to 1,200 feet (360 m)
Temperature to 800˚ F (425˚ C)
Pressure to 870 PSIG (60 bar
More details on the 3700i Pump:
New Casing Features:
The 3700i's new casing features have been enhanced to include drain and include its patented insert for venturi-styled pumps. This new pump casing also features vent flanges which allow bolting of vents and drain piping as opposed to welding. The elimination of welding reduces potential leakage and PWHT requirements which reduces potential corrosion, and allows easier repairs and replacement if a vent or drain pipe is damaged.
Oil Filtration Feature:
The new 3700i helps to eliminate black oil. Bearing oil contamination, black oil, is caused by wind-blown sand and dust together with atmospheric moisture and can lead to bearing failure.
The 3700i offers an industry first, all self-contained bearing housings that includes a cartridge filter assembly that will help safeguard the bearing oil from debris contamination. The patent-pending filter cartridge continuously works to scrub water from the bearing oil utilizing specifically engineered moisture-absorbing materials built into the filter.
The typical oil change interval without this oil filter takes place every 3 months, but with the 3700i oil filter this is extended to 6 months - and the pump does not need to be stopped to change out the filter.
Temperature Advancement Features:
The 3700i is equipped to handle high-temperature applications. Its convection cooling is optimally designed to increase airflow across bearing frame cooling fins. The 3700i pump offers fan cooling. Fan cooling, unlike water cooling, cools both oil and the housing of the pump. The design of the 3700i cooling fins helps to maintain pump temperature and is corrosion resistant.