Innovative Material Use for Special Centrifugal Pumps
The horizontal slurry pumps M-MOR/S and M-UMOR/S from Bungartz are robust problem-solvers. They are used for pumping media that are not only hot, but also abrasive and corrosive.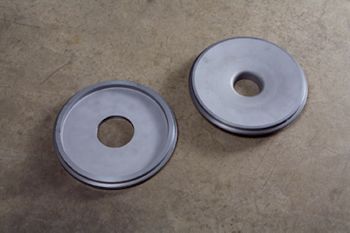 Material Use for Special Centrifugal Pumps (Image: Bungartz)
Whether ammonium nitrate or iron oxide sludge, the versatile centrifugal pumps work reliably. You can choose between a dry-running magnetic drive system design and the non-contact hydrodynamic shaft seal design developed by Bungartz. The principle is that through the use of back vanes on the impeller, the shaft gap is hydrodynamically sealed during operation. The innovative use of a new hard-wearing material based on SiC significantly increases the service life of the impeller. Silicon carbide has similar properties to diamond, and exhibits optimum corrosion behaviour, high temperature limits for its functional range, and performs excellently in terms of strength and wear resistance.
The casing insert is also new. Here, the SiC ceramics can be used directly at the exact point where the wear occurs. Through this targeted use of the SiC ceramics, the operator can achieve not only much higher levels of operational reliability and longer maintenance intervals, but also significant cost advantages.