Indian Electric Motors Leader Exhibits in Hannover
Elcen is a well known name in India - and Europe will soon get to know Elcen and its range of motors that will catch the interest of the European market.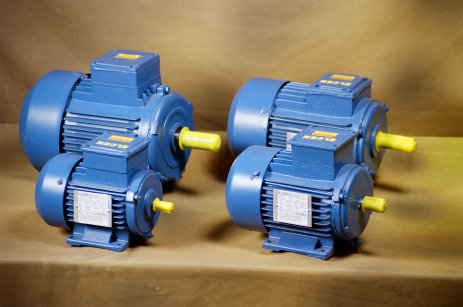 All motors meet the relevant international IEC standards. Elcen is ISO 9001:2000 certified by DNV and will come to Hannover CE marked by the same certifier.
Elcen motors are prime movers to machines, equipment and tools in a wide range of industries. The range of various motors is extensive and includes:
Three Phased Standard Motors
Duel Speed Motors
Frequency inverter Duty Motors (with servo ventilation and encoder feedback)
Brake Motors
Vibrator Motors
Custom Built Motors
Elcen comes well prepared to Germany. They are well aware of European quality standards. The company signed up to a rigid Export Development Programme of CBI (Centre for the Promotion of Imports from Developing Countries). This programme, financed by the Dutch government aims to ensure European companies meet quality suppliers from the developing world. On one hand the European industry profits from the lower labour costs (and subsequently lower prices), on the other hand the programme sees to it that all European quality standards are met.
Elcen welcomes visitors to the Hannover Messe from 16 – 20 April on Stand no:J31/1 Hall 26.
Elcen Machines Pvt Ltd
Contact Person: Mr. Niraj Parikh
270, GIDC, Makarpura
Vadodara – 390101, Gujarat
India
Tel. +91-265-2642001
Fax +91-265-2648501
Mobile: +91-9825044269
E-mail: info@elcen.com