Hugo Vogelsang Maschinenbau GmbH is Restructuring
Hugo Vogelsang Maschinenbau GmbH founded the spin-off company Vogelsang GmbH & Co. KG. With this step, the Essen/Oldenburg-based machine construction company transferred all operational business areas to the newly-created company.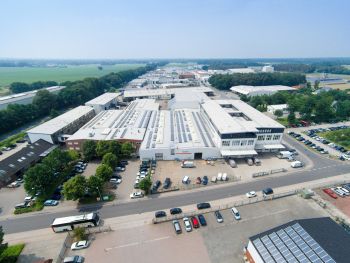 Hugo Vogelsang Maschinenbau GmbH
"We decided on this spin-off, in order to prepare our company both organisationally and structurally for further international expansion. The decision to retain the Vogelsang name reflects the constant growth experienced over the last two decades and emphasizes our continued focus on quality and competence as a family owned company," explains Harald Vogelsang, CEO of Vogelsang. "Today and in the future, Vogelsang stands for the solving of technical challenges with a broad and tried-and-tested product range."
Hugo Vogelsang Maschinenbau GmbH continues to exist as a holding company and holds the shares of all subsidiaries. Previous contracts and agreements remain valid, customer and employee contracts remain unchanged and transfer in full to Vogelsang GmbH & Co. KG. The restructuring does not involve any further changes within the company group.