HI Career HQ Officially Launched
The Hydraulic Institute launched its new Career Headquarters. This new online resource is designed to connect talented people with quality jobs.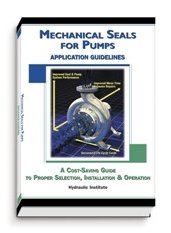 Since 1917, the Hydraulic Institute has been a trusted source for industry information, including standards, guidelines, education, and now careers. The HI Career HQ provides a new employment tool for key industry companies and job seekers. Reaching the largest audience of pump and systems professionals, employers are sure to find the right job candidate and job seekers the right position.
To learn more about the Career HQ, visit www.pumps.org/public/careerHQ or click on the Career HQ link on the home page of www.pumps.org. Introductory job posting rates are discounted 30% from now until March 31, 2006. Resume postings are free. If you need additional information, please contact Mary Silver at ++ 1.973.267.9700 x17 or msilver@pumps.org.
The first 250 people to post their resume on HI Career HQ between December 19, 2005 and March 31, 2006 will automatically be entered in a drawing to win one of five iPod nanos!