Halm Pumps Are ErP-ready
The majority of wet rotor circulation pumps for heating and air conditioning currently available on the market will be soon prohibited from use.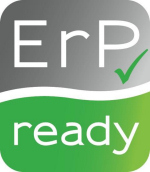 Halm Pumps Are ErP-ready
This is the outcome of the regulation for circulation pumps under the European eco-design directive. From 2013, it sets out three stages of increasingly strict requirements on the energy efficiency of wet rotor pumps.
The majority of current heating systems still use unregulated pumps. This uses far more electricity than is actually required.
In future, only extremely power-saving high-efficiency pumps may be used. This benefits the environment and the building owner or users in equal measure.
Switching to these power-saving high-efficiency pumps is already possible today. Halm, efficient pump technology offers a broad range of highly efficient pumps which, in the light of the new directive, are now doubly worthwhile. Save electricity and be prepared for future requirements in good time – it can be done simply and quickly.