Grundfos Appoints Regional Director for Strategy, Commercial Excellence and Marketing
Grundfos has recently appointed Mr Hasan Avci to head its Strategy, Commercial Excellence and Marketing functions in the Asia Pacific region. The new appointment reflects the company's intent to strengthen customer centricity with the support of improved commercial excellence processes.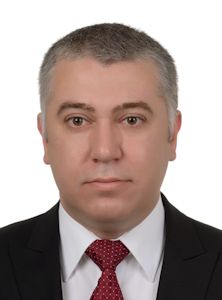 Mr Hasan Avci (Image: Grundfos)
Hasan has been with Grundfos since 2003. Before his posting to Grundfos' Asia Pacific headquarters in Singapore, Hasan was the Director of Sales and Marketing responsible for Turkey and the Middle-East region.
In his new role, Hasan's main responsibility will be to formulate organisational strategies for performance improvements across the region. This covers 20 countries, namely Singapore, Indonesia, Malaysia, Thailand, the Philippines, Vietnam, Australia, New Zealand, Taiwan, India, Sri Lanka, Maldives, Bhutan, Nepal, Bangladesh, Myanmar, Cambodia, Laos, South Korea and Japan. Hasan will also implement commercial processes, undertake strategic corporate planning, evaluate new business opportunities, and spearhead initiatives to promote business growth.
"My biggest priority is to sharpen team competencies in terms of people development, as well as sales and marketing process enhancements. We are leveraging on IT platforms to encourage the sharing of best practices and to foster a market-driven performance culture," says Hasan.
"We are also stepping up efforts on sales excellence and customer engagement, so as to streamline the current options and broaden the turnkey services and solutions that are aligned to market needs," he adds.