Groundbreaking Ceremony for the Pfeiffer Vacuum "Future Factory Asslar"
Pfeiffer Vacuum celebrated the groundbreaking of a state-of-the-art industrial complex at Berliner Strasse in Asslar on February 16, 2023. The site expansion known as the "Future Factory Asslar" will be brought to life at the premises of the current Pfeiffer Vacuum company.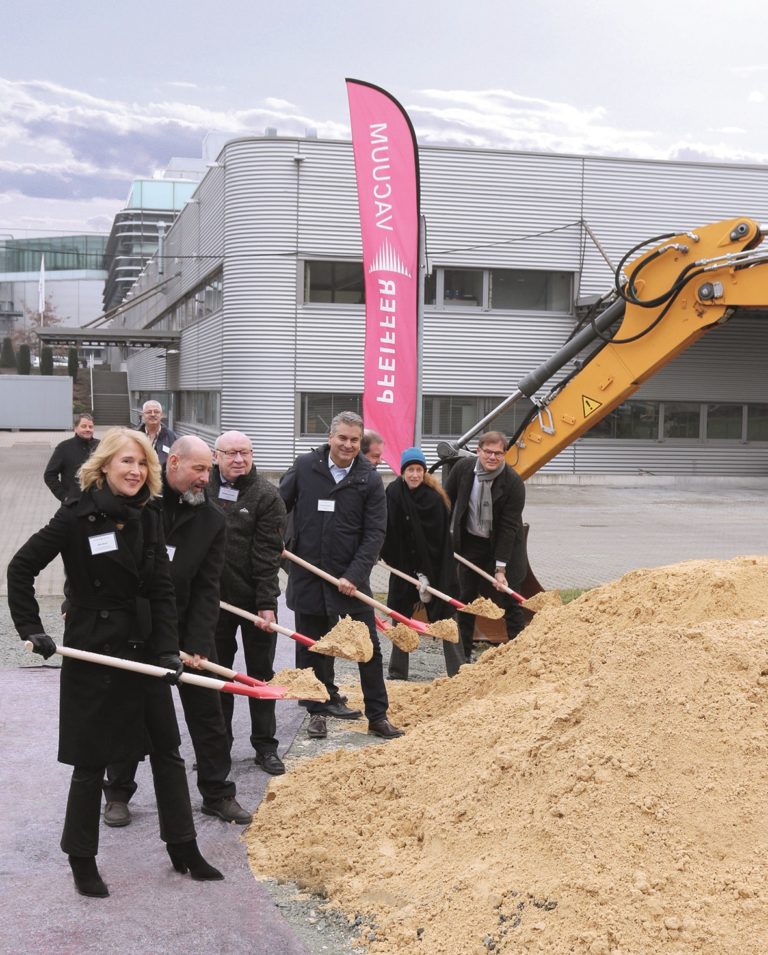 Erfolgreicher Spatenstich der "Future Factory Asslar" von Pfeiffer Vacuum. (Bildquelle:
The aim is to significantly expand the company's manufacturing and logistics capacities. The centerpiece of the development is the 8,000 square meter logistics center with an integrated, fully-automated warehouse. A further 1,000 square meters will be used to create an additional production area as well as a service environment, in which all service areas will work together centrally. The new logistics center should be completed in 2024. In addition, part of an existing building will be modernized at the same time.
During the groundbreaking ceremony, Ayla Busch, Supervisory Board Chair of Pfeiffer Vacuum Technology AG, and the Management Board team consisting of Dr. Britta Giesen and Wolfgang Ehrk welcomed the County Chief Executive Wolfgang Schuster and Mayor of Asslar Christian Schwarz.
The company is incorporating photovoltaic systems throughout the project, with the plan to feed the electricity generated into the company's own power network. Heat generated by the production facilities will also be recovered. Charging stations for employees' electric vehicles are also planned. The goal pursued for the site is to achieve climate neutrality by 2030.