George H. Walls Elected to the Board of Thomas Industries
George H. Walls, Jr. has been elected to the Board of Directors of Thomas Industries Inc. Walls is currently Chief Deputy for the North Carolina Office of the State Auditor, a position he has held since 2000.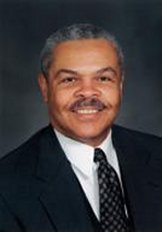 In addition, Walls served as an Officer of the U.S. Marine Corps for 28 years, and attained the rank of brigadier general. His varied assignments included Special Assistant to the Assistant Secretary of the Navy, based at the Pentagon; Program Manager (Engineer Systems), US Marine Corps, Quantico, Virginia; and Commanding General, 2nd Force Service Support Group, Camp Lejeune, North Carolina. He also has 12 years of experience as a department chair and senior administrator on public university campuses.
Timothy C. Brown, Chairman, President and Chief Executive Officer of Thomas Industries Inc., said, "George's leadership skills and demonstrated strengths in management and administration will be an important asset to our Company and we look forward to his contributions."
About Thomas Industries Inc.
Thomas Industries Inc. (NYSE: TII), headquartered in Louisville, Kentucky, is the recognized leader in the design and manufacture of Rietschle Thomas brand pumps and compressors for use in global OEM applications, supported by worldwide sales and service for key customer applications and end-user markets. High quality automotive component castings are also a key offering. Other products include Welch laboratory equipment and Oberdorfer centrifugal and rotary gear liquid pumps. The Company also owns a 32 percent interest in Genlyte Thomas Group LLC, the third largest lighting fixture manufacturer in North America. Thomas has operations in North & South America, Europe, Asia, and Australia.