GEMÜ Filling Valve with Regulating Cone for Precise Dosing in Filling Processes
Due to the constantly increasing varieties of beverages, liquid foodstuffs and pharmaceuticals, the filling process in the foodstuffs and pharmaceutical industry requires a huge variety of customized solutions.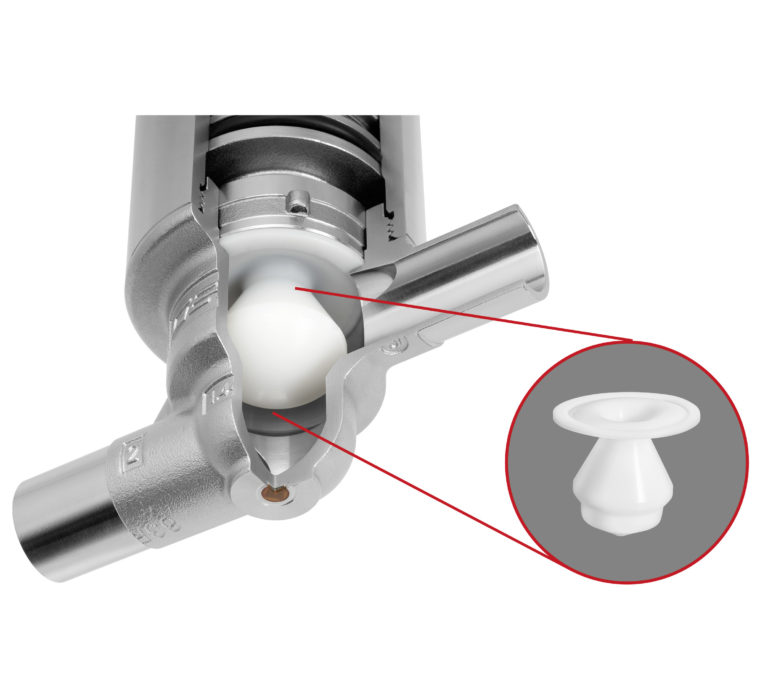 The GEMÜ filling valves, also with regulating cone, are available now for even more precise dosing in filling processes. (Image source: GEMÜ Gebr. Müller Apparatebau GmbH & Co. KG)
For this reason, GEMÜ is now offering the GEMÜ F40 and F60 servoDrive filling valves with a regulating cone too. This means that the batch quantities of liquid, viscous and gaseous media can be batched more precisely, particularly for small volumes. The GEMÜ filling valves are equipped with an innovative PD design and are impressive with their speed, flexibility, resistance and precision.
The GEMÜ F40 and F60 servoDrive filling valves are available in nominal sizes DN 8 to DN 25 with spigot or clamp connections according to DIN or ASME BPE. In addition to the investment casting valve bodies available to date, block material bodies are also now available, which can be electropolished upon request.