FZX 2000 Series Liquid-Ring Pump from FRISTAM
Fristam's new FZX 2000 Series liquid-ring pump for CIP and other entrained air applications features a specially designed impeller and housing that allow the pump to maintain its prime when other pumps become airbound. This capability allows for complete removal of all fluids from vessels and lines.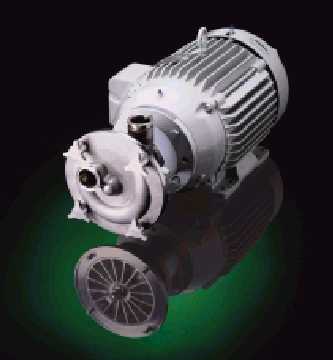 FZX 2000 Series Sanitary Liquid Ring Pump
Because the FZX 2000 can run in either direction, processors can fill and empty tanks with the same pump. Additional features include a proven seal design for simplified maintenance and a short, heavy shaft for greater durability and longer motor bearing life.
Redesigned to provide more value, the new FZX 2000 Series continues Fristam's tradition of high-performance liquid ring pumps. A product of Fristam's commitment to continuous improvement, the FZX 2000 maintains all the features and benefits of its renowned predecessor. These include the abilities to pump product with entrained air, produce several inches of vacuum in inlet piping, lift water up to 23 feet and
run bi-directionally—making it possible to empty and fill tanks with the same pump.
New features and benefits:
An improved seal, based on a proven Fristam design, simplifies pump maintenance
A shorter, heavier shaft produces greater durability and longer motor bearing life
Increased model selection, with four models now available
Additional features and parameters:
Suction and discharge port dimensions match existing FZX pumps for easy retrofitting
Available in pharmaceutical models with an optional casing drain and special finishes
3A approved
CIPable
Maximum inlet pressure 150 PSI