Finalists Announced in 2021 AEMT Awards Programme
Having been forced to withdraw from staging its annual awards dinner and presentation ceremony last year, due to the disruption caused by the COVID-19 pandemic, the AEMT is looking forward to its return on the evening of Thursday 18th November 2021.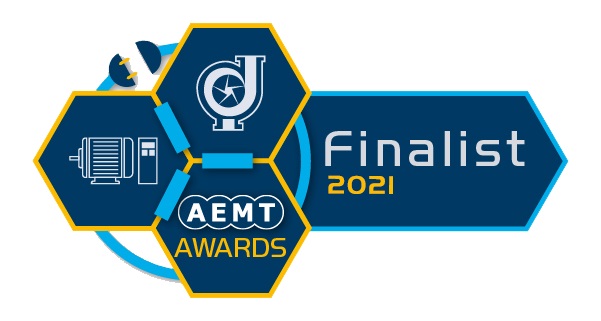 Image source: AEMT by Touchwave Media Ltd
Originally scheduled for its regular slot in November 2020, following hugely successful events in each of the preceding three years, the Gala Awards Ceremony will return to the Doubletree by Hilton Hotel, Coventry, along with the associated AEMT Conference, which will be staged throughout the day, prior to the presentation dinner taking place.
The event will once again bring together the electrical and mechanical trades sector in a celebration of business and professional excellence. Recognising and rewarding the achievements of both individuals and companies operating within the repair and maintenance arena, personal endeavour, product innovation, skills training, engineering advancement and commercial acumen will be acknowledged and celebrated.
Operated by the AEMT and produced by Touchwave Media, the awards will again acknowledge the skill, effort and sheer dedication of the people and businesses serving this important sector of industry. With sponsorship provided by a host of leading industry names, well deserved industry-wide recognition will be given to those businesses and individuals that are excelling in their commercial endeavours.
Finalists
Following a comprehensive judging process, which this year combined the remote assessment and scoring of each entry with a virtual gathering of the judging panel, the AEMT is delighted to announce the following 23 Finalists across the seven award categories:
Product of the Year – sponsored by P&WE
1MW High Speed Stator, ADC Electrical
IP67 Motors - Defy Flood Conditions, Menzel Motors
QualCoil H, Preformed Windings
Project of the Year – sponsored by EMIR Software
Wind Turbine Generator Re-Design, GES Group
iBOT PCB Card Refurbishment, Fletcher Moorland
Promoting Major New Efficiencies and Raising Standards in the Repair of Class 66 Locomotives, Fletcher Moorland
Service Centre of the Year – sponsored by ABB
ADC Electrical
Cabel UK
Kirkby Lindsey Electrical
Musk Process Services - Stowmarket Team
Sulzer - Birmingham Service Centre
Supplier of the Year – sponsored by Drives & Controls
Menzel Elektromotoren GmbH
Preformed Windings
Radwell International
Contribution to Skills & Training Award – sponsored by Musk Process Services
EMiR Software
Houghton International
Sreekumar Pillai, Plant Engineering
Rising Star Award – sponsored by FANUC UK
Juan Carlos González Villar, Kabel.Consult.Ing
Harry Channer, Bowers Electricals
Jack Rowe, Fletcher Moorland
Micheal Straw, Bowers Electricals
Diversity in Engineering Award – sponsored by Preformed Windings
Central Group
Heasell Electromechanical Services
Our sincere congratulations go to all those who have been selected as a Finalist, and we look forward to announcing the seven award winners during the charged atmosphere of the presentation ceremony during the evening of Thursday 18th November.
If you have not yet booked your place at this highly respected event, please visit the website, and complete the online booking form. Individual places or tables of ten can be secured, with the package including reception drinks, a superb 3-course meal with wine, the awards ceremony itself and excellent post awards entertainment. It really is a night not to be missed, and after the difficulties we have all endured over the past eighteen months, it is most definitely time to re-engage, re-unite and celebrate the wonderful achievements of this important of industry sector.