Europump Standards Commission Chairperson Is Panellist at the European Commission EUSEW
The meeting will take place on 20 June 2012 in Brussels at the European Commission premises ("Charlemagne Building").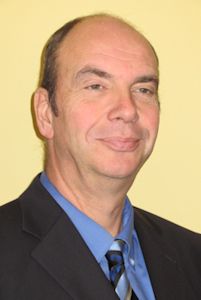 Frank Ennenbach (Image: Europump)
The panel is part of an afternoon programme which is devoted to energy efficiency with a focus on challenges and opportunities for home-owners and businesses.
The "Ecodesign: Turning the Obligation to a Competitive Advantage" panel will engage representatives of European industry and national compliance authorities in a discussion on the benefits of ecodesign and energy labelling, in particular for European companies, and the importance of market surveillance in ensuring that these benefits are delivered.
"This is the first time that Europump has the opportunity to be represented in a panel during EUSEW," says Frank Ennenbach, Europump Standards Commission Chairperson. "Europump is looking forward to discussing with European industry associations and with Member State market surveillance authorities under the moderation of the European Commission. We are part of the panel "Ecodesign: Turning the Obligation to a Competitive Advantage" and will be sharing our views on ecodesign as this issue has been keeping us very busy for the past 6 years."