EurEau Elects Claudia Castell-Exner as New President
Europe's water services elected Dr Claudia Castell-Exner on 27 May 2019 as EurEau President for the next two years. Claudia comes from the German association DVGW, where she leads the water management, quality and usage team. She is also the Director of European Water Policy.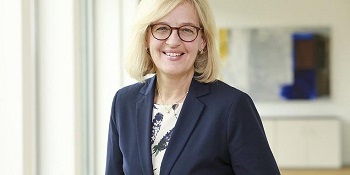 Dr. Claudia Castell-Exner (Image: EurEau)
"Water is valuable – and essential – for our society. Our sector is experienced in providing fundamental services but we face challenges we must address if we are to keep bringing efficient, sustainable and affordable water services to our customers," said Claudia.
"I want to highlight the vital role that water plays in our society. EU policy makers must do more to protect our water resources and promote water services. Water needs to be prioritised on the political agenda, as it is all too often sidelined, especially regarding economic interests from industry and agriculture. I am determined to expand EurEau's status as a political heavyweight as we tackle global issues such as climate change by encouraging investment and innovation in the sector" she continued.
Claudia has over 25 years' experience of working in the water sector at both the national and the European levels. Amongst her priorities for the next years are ensuring that consumers and the environment are protected amid the EU's revision of our essential water legislation, ranging from the Drinking Water Directive to the Urban Waste Water Treatment Directive, while maintaining service affordability.