Endress+Hauser Holds its Own in the Crisis
Endress+Hauser has weathered the crisis year 2020 in good shape. However, the Group's consolidated sales fell – strongly influenced by exchange rate effects – by almost 3 percent to just under 2.6 billion euros. Even a strong laboratory business could only partially offset the shortfalls in process automation, which was hit harder by the effects of the coronavirus pandemic.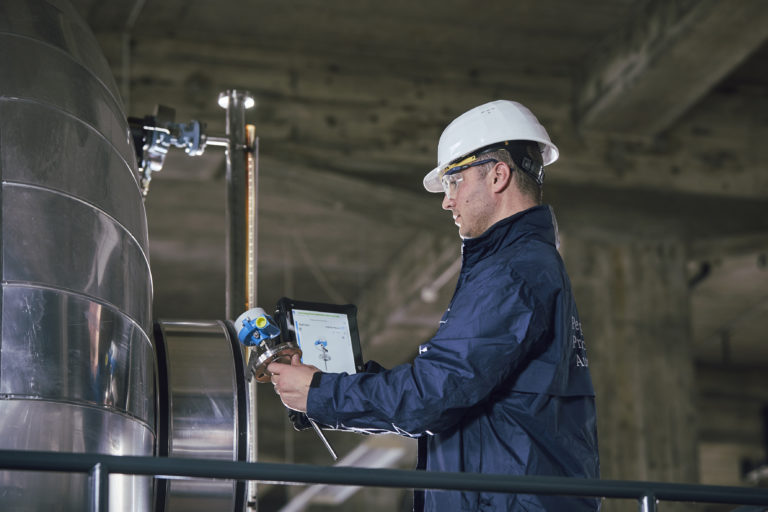 Endress+Hauser has bridged the physical distance to customers in the pandemic with digital and emotional proximity. (Image source: Endress+Hauser AG)
While sales development last year fell well short of targets, the Group maintained profits at a strong level. "Endress+Hauser's financial solidity has not suffered during the crisis," emphasized Chief Financial Officer Dr Luc Schultheiss. The company was able to avoid short-time work and even slightly increased employment. At the end of 2020, Endress+Hauser had more than 14,400 employees worldwide, over 100 more than a year ago.
Endress+Hauser has always remained able to deliver despite the pandemic. "We have bridged the physical distance to our customers with digital and emotional proximity," said Chief Executive Officer Matthias Altendorf. He sees the company as well equipped, even if the next few months continue to be dominated by the coronavirus crisis: "Our innovative strength is unbroken. Endress+Hauser will launch more product innovations in 2021 than ever before."
The impact of the pandemic continues to affect individual market regions, customer industries and fields of activity very differently. Nevertheless, Endress+Hauser has made a good start to the current year. The Group expects growth in the single-digit percentage range in 2021 but sees profits under increased pressure. The company does not expect a fundamental recovery in the global economy until the end of the year.
Endress+Hauser will present its audited 2020 financial figures on 4 May 2021 in Basel, Switzerland.