Endress+Hauser Development Team Earns the AMA Innovation Award
Innovation, originality and market relevance: these are the three key criteria that are applied when selecting the winner of the AMA Innovation Award. With the iTHERM TrustSens, a development team from Endress+Hauser was able to persuade the AMA awards jury.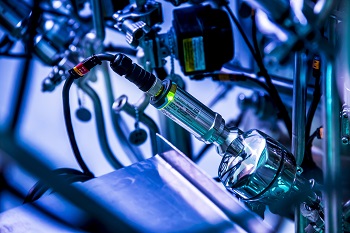 Industry specialist: Endress+Hauser's iTHERM TrustSens has been designed especially for the food &
beverage and life sciences industries. (Image: Endress+Hauser)
With its innovation, the development team from Endress+Hauser Wetzer, the center of competence for temperature measurement technology headquartered in Nesselwang, Germany, prevailed against 35 German and international competitors to win the award. The iTHERM TrustSens thermometer was designed especially for hygienic and aseptic applications in the food & beverage and life sciences industries. The instrument features automated and fully traceable inline self-calibration, eliminating the risk of non-conformities and leading to superior product safety and process efficiency. In addition, the integrated Heartbeat Technology enables continuous self-diagnosis and verification without interruption of the process.
The AMA Innovation Award, which is given to innovative research and development teams by the AMA Association for Sensors and Measurement, is considered one of the industry's most coveted awards. The awards ceremony was held on 26 June 2018 during the Sensor+Test trade fair in Nuremberg, Germany. The Promass Q Coriolis-based flowmeter from Endress+Hauser was also nominated.