End of an Era at Flowrox – Founder Nuutti Vartiainen has Passed Away
Nuutti Vartiainen, the founder of Larox and Larox Flowsys (now Flowrox), has passed away at the age of 91. Nuutti was hospitalized two days prior to passing away on Sunday afternoon on 15 January 2017.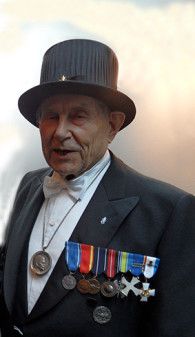 Nuutti Vartiainen (Image: Flowrox)
Nuutti started his business designing crushers and screens before moving on to the filter business. He expanded his business through global networks to operate on all continents, passing on his legacy to three of his children. Today the company Flowrox is governed by the second generation, while the third generation of the Vartianen family is continuing the tradition by taking part actively in daily business operations and development.
Nuutti's accomplishments played a significant role in the development of the Finnish mining industry. His legacy lives on through the company's traditions and its high-quality industrial solutions. Nuutti's life work and commitment to research and development for the benefit of the industry were recognized by the Lappeenranta University of Technology, which awarded with an honorary doctorship in technology.
"This will end one era in the company's history. The legend lives on, however, and we are proud to live the legacy everyday by delivering state-of-the-art engineering solutions to benefit the global process industries," states Jukka Koskela, President and CEO, Flowrox.