Emeritus: Professor Helmut Jaberg – Head of the Institute of Hydraulic Fluid Machinery
After more than 25 years as head of the Institute of Hydraulic Fluidmachinery (Graz University of Technology), Helmut Jaberg retired at the end of the summer semester 2020 and is now professor emeritus.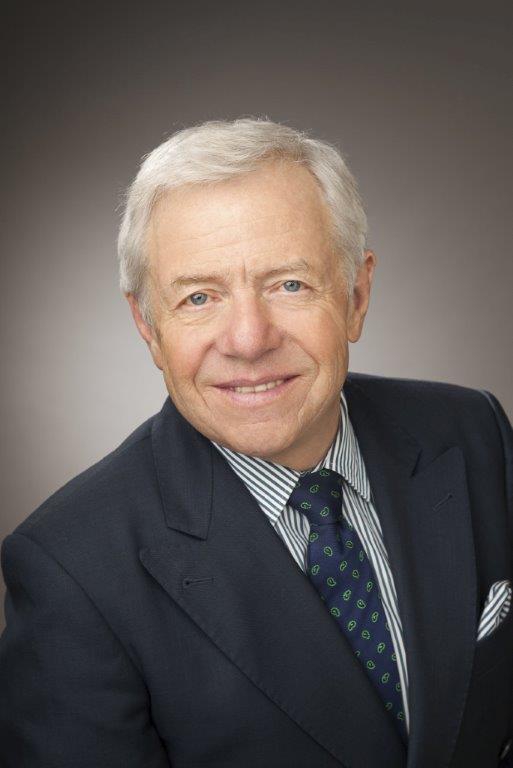 Emeritus: Professor Helmut Jaberg (Image source: Technische Universität Graz)
In 1995, he was installed as head of the Institute, and under his leadership, the Institute of Hydraulic Fluidmachinery has gained an excellent reputation echoing far beyond Austria's borders. Nowadays, the Institute is considered a leader in Europe. Its five fields of activity – machine and system numerics, laboratory research, plant measurements, post-graduate study courses and conferences – have been consequently established and continuously developed by Helmut Jaberg. The institute is proud to say that no other institute covers such a range of services in the field of hydraulic fluid machinery and systems.
Helmut Jaberg studied aerospace engineering in Stuttgart as well as Southampton and Munich. In Munich, he started his professional career as a calculation engineer for large turbines at the aircraft engine manufacturer MTU München GmbH. After completing his doctoral thesis at Stuttgart University, he became head of the department "Axial Pumps, Fundamentals, Calculation" in the central R&D Department of KSB AG, one of the world leaders in the pump business. From 1988 onwards, he was directeur developpement in KSB's German-French business unit "Building Services". At that time, he also became convenor of a CEN standards working group, and still is to this day. From 1992 onwards, he headed the business unit "General Industry" until 1995, when he took up the professorship at the University of Technology Graz.
In 1996, Helmut Jaberg established a nowadays highly renowned platform for the exchange of experience and knowledge – from practitioners for practitioners – with his first practitioners' conference in Graz "Pumps in process engineering, wastewater and power plant technology", which celebrates its 25th anniversary in 2021 and has developed into the largest event of its kind in the German-speaking world. Somewhat later followed the practitioners' conference "Water power – Turbines – Systems" which is taking place every two years.
More than 17 years ago, Jaberg and together with other experts set up a unique training programme for pump specialists, the Pumpenfachingenieur GmbH. In the meantime, more than 500 participants (from the manufacturer as well as the planner and operator side) have successfully completed the programme.
In 2013, also with the support of a relevant expert committee, the part-time 'University programme in Hydropower' was launched, again as a distance-learning course with labotatory sessions. Helmut Jaberg saw the potential of hydropower, but also the need for more in-depth training in this particular field.
During the preparation of the latest activity report of the Institute of Hydraulic Fluid Machinery Helmut Jaberg stated: "There is a lot to report from Graz about Hydraulic Fluid Machinery, and we have a lot on our agenda for the coming years." Those, who know Helmut Jaberg, know that these are not idle words. Becoming an emeritus professor does not mean that he is retiring, as he continues to be an active managing partner of the internationally operating technical consulting company Prof. Dr. Jaberg und Partner GmbH. Also, he will be organizing 'his' practitioners' conferences, which have become well-known and appreciated in the industry within the last decades. And he will of course still be active as managing director of the Pump Engineer study course.