Edwards Wins Steel Degassing Order from Tenova Core
Leading vacuum technology company Edwards has supplied a two module dry pump steel degassing system to Tenova Core as part of a secondary metallurgical facility for McConway and Torley (M&T), a steel foundry in Eastern Pennsylvania, US, which is part of Trinity Industries Group.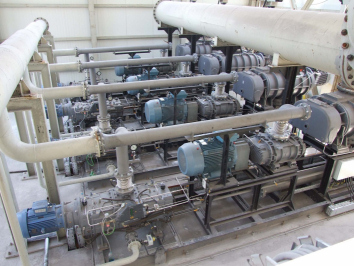 Edwards
This is the 25th order for Edwards' dry pumped steel degassing systems, which are used across Europe, Asia and the Americas.
The steel degassing system forms part of a ladle refining and vacuum degassing station which Tenova Core has installed at M&T. Tenova Core purchased the Edwards system based on its previous experience of working with the company's degassing technology.
The Edwards dry pump system provides M&T with potential energy cost savings of more than 90 per cent over traditional steam ejector systems. Other benefits include a lower environmental impact through reducing water effluent and CO2 emissions, optimised steel quality by eliminating moisture contamination, consistent vacuum quality, and increased safety through removing the need for high pressure steam and high temperature fuel burner systems.
Maintenance costs are also lower, as are the waste disposal costs for the dry dust. Alternatively the dust can be recycled, further reducing both costs and the impact on the environment.
Each of the Edwards steel degassing modules comprises a HV30000 high capacity vacuum booster pump backed by a SN7000 high compression booster pump and one of the latest generation IDX1000 dry screw pumps. The pumps are manufactured in Shoreham, UK and in Lutin in the Czech Republic. The system was assembled in the USA prior to installation and commissioning at the customer facility in Pennsylvania. Commissioning was completed in Q2 2009 and, while the system has only been operational for six months, early indications are that the efficiencies and economies promised are being realised.
M&T supplies coupling sets for railway freight wagons to the US and Canada and is now moving into the railroad and industrial crane wheel markets, both of which require vacuum degassed steel forgings.