Edwards Receives Over £3.5 Million Worth of Orders for Industrial Coating Applications
21.07.2010
Leading vacuum equipment manufacturer Edwards has received six major orders for industrial coating systems in Taiwan and China in the last six months worth a total of over £3.5 million.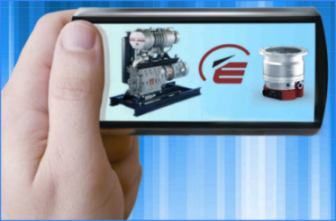 Edwards
Orders have included the supply of a variety of primary pumps and secondary pumps for different applications, including coating architectural flat glass and display coating of materials onto devices such as mobile phones, PDAs and hand-held devices.
Equipment ordered has been a combination of pumps that create accurate vacuum conditions in the process chambers. These include Edwards primary pumps such as dry GV pumps, EM rotary vane pumps and EH mechanical boosters together with secondary pumps such as magnetic bearing turbomolecular STP 1303C, STP 1603C and STPiXA2205 pumps.
"We're delighted to have received these orders, which highlight the growth of the industrial coating sector," says Neil Lavender-Jones, President - Asia Pacific, Edwards. "As a global company we have manufacturing facilities and offices close to customers in all regions and through combining our local knowledge and technical expertise we are able to deliver high quality products that play a key role in these applications."
Edwards has been providing the industrial coating market with equipment for more than 25 years. The company works closely with its customers to fully understand their requirements and to optimise their processes to increase efficiency and minimize costs and energy use.