Edwards Appoints New European General Manager to Support Growth
Leading vacuum technology company Edwards has appointed Wolfgang Binder as General Manager for Europe to lead the company's growth in the European semiconductor, solar and general vacuum markets.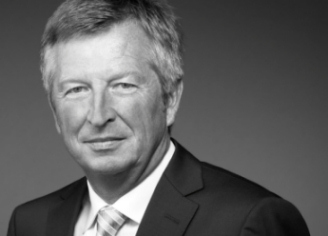 Wolfgang Binder (Edwards)
He will be responsible for European sales, service and the development of specialised technologies and applications for European customers.
Binder joins Edwards from Applied Materials, where he spent 14 years managing the company's key account teams at AMD, Infineon and Qimonda. Prior to this he worked in a number of roles at IBM in Sindelfingen (Germany). He was also Programme Director at IBM's European HQ in Paris (France) and spent several years in the company's development laboratory in East Fishkill (US). He has extensive experience of the German market and of working with key Edwards customers.
Binder's appointment comes as Edwards launches a series of new smaller, higher performing pumps with lower power requirements into the semiconductor, solar, LED and industrial sectors.
"Our new generation products will enable our customers to reduce their overall costs and will help the environment," said Nigel Hunton, CEO of Edwards. "Europe, and especially Germany, represent 25 per cent of our business, and Wolfgang's appointment will help us work closely with these key customers and provide them with powerful new vacuum and abatement solutions."
One of the first key activities for Binder will be the launch of the new iXH and GXS dry pumps across Europe. These pumps represent significant performance improvements in terms of running costs, footprint and process capability.
"I am delighted to join Edwards at such an exciting time. The company has an outstanding technology portfolio and the range of new products coming to market will help us to maintain our market leadership," added Binder.
"As European manufacturing emerges from the recession, there will be increasing opportunities for our vacuum technologies across the semiconductor, solar, industrial and process sectors, and by developing products that enable our customers to reduce their costs and their carbon footprint we are ideally placed to help them become even more competitive today's global markets."