Dynapumps Supplied Process Water Pumps for Lithium Resources Project
Dynapumps supplied four Process Water Pumps used for a lithium resources project.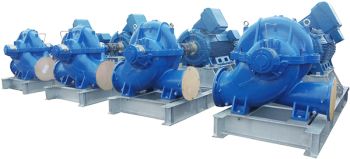 Dynapumps
The mine is positioned as a globally significant producer of high-grade lithium products. These packaged skids were supplied as a complete system with Pumpsense 16HS28 horizontal split case pump (CW rotation from drive end) (Cl casing, impeller & wear rings) and WEG W50 450kW 6POLE 400JH B3R Electric motor. The base was fabricated with machined mounting pads, 1378 6mm 316SS packers, lifting lugs and coupling guard.