Dover's Pump Solutions Group Names Jeff Zhang General Manager of PSG Facility in China
Pump Solutions Group is pleased to announce that Jeff Zhang has been appointed General Manager for PSG's Shanghai facility in Lingang, China. He will report to David Wang, PSG's Vice President of Asia-Pacific.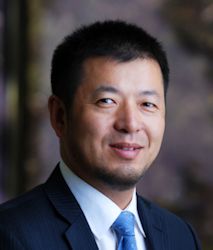 Jeff Zhang (Image: Pump Solutions Group)
Zhang's responsibilities will include managing operations, engineering and product development, finance, human resources, quality, customer service, logistics and supply chain for the Lingang facility. His immediate focus will include the Wilden Original Series with Turbo-Flo Z air distribution system product range, Neptune 7000 Series mechanical diaphragm metering pump optimization and the integration of Maag's production into the Lingang facility. Wilden, Neptune and Maag are operating companies within PSG.
"We are very excited to add a respected leader like Jeff to an already strong PSG Shanghai team," said Wang. "Jeff's leadership and experience will be vital in helping PSG enhance its presence in the Asia-Pacific region as he develops strategic initiatives that drive global, localization and product development."
Zhang has spent more than 19 years in the pump industry through various multi-national companies. Prior to joining PSG, he served as General Manager for Sundyne International Equipment (Tianjin) Co., Ltd (SIET). He also worked at Hamilton Sundstrand Industrial Shanghai as Director of Engineering and Sourcing, as well as serving as Engineering Manager and Sales Manager at Dalian Sulzer.
Zhang has a Bachelor's Degree in Fluid Mechanism & Fluid Engineering and a Bachelor's Degree in Electronics and Computer Technology, both from Tsinghua University. He also has a Master's Degree in Business Administration from Shanghai Fudan University. He lives in Shanghai with his wife and daughter.