Directly Controlled Process Solenoid Valve with Innovative Bellows System
Valve specialist GEMÜ is launching the new GEMÜ M75 process solenoid valve with pressure compensation.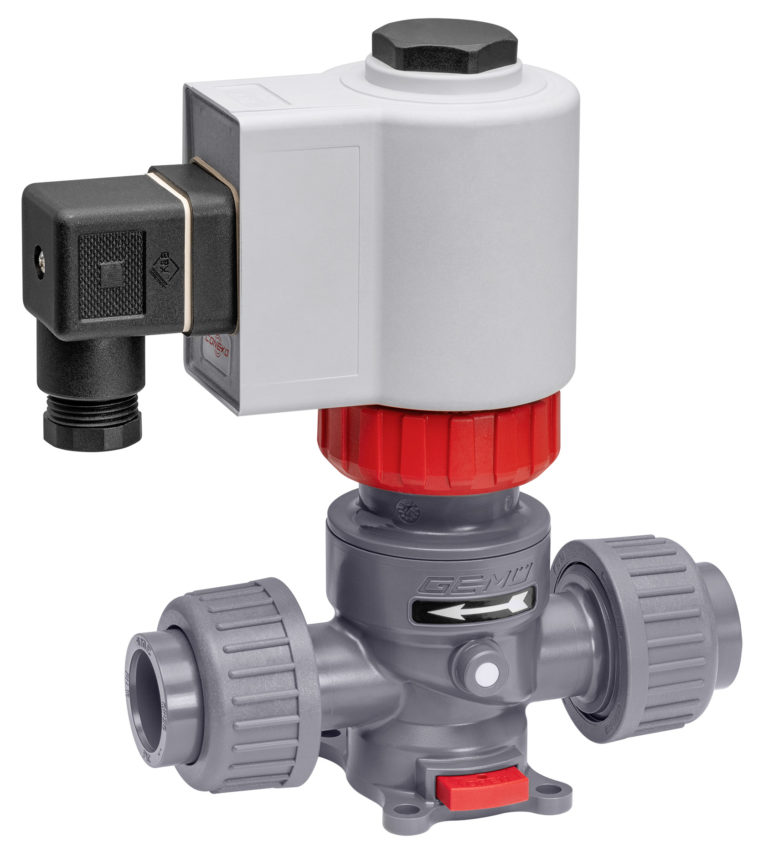 GEMÜ M75 pressure-compensated process solenoid valve (Image source: GEMÜ Gebr. Müller Apparatebau GmbH & Co. KG)
This uses an innovative double bellows principle to compensate for pressure forces. This principle means that the new valve with the highly compact coil in the available nominal sizes can be used for processes with an operating pressure of up to 6 bar.
Solenoid valves are characterized by short operating times and are therefore ideal for dosing steps in mixing technology. Whether in the chemical industry, water treatment, washing and cleaning installations or in electroplating – solenoid valves are a low-maintenance alternative to pneumatic or motorized valves, which is also cost-effective in the smaller nominal sizes.
The new directly controlled, fully pressure-relieved GEMÜ M75 2/2-way process solenoid valve has a plastic encapsulated coil, available in a range of different supply voltages. The valve also helps to save resources thanks to an energy-saving reduction in holding current. Dynamic and static pressure forces are compensated for by the double bellows. Thanks to a wide range of high-quality body materials (PP, PVC and PVDF) and hermetic separation between the medium and the actuator using O-rings in various designs, the new process solenoid valve guarantees a reliable process sequence – including for corrosive media. The valve can also be used for gaseous and liquid media and is suitable for vacuum applications. The compact solenoid valve is suitable for nominal sizes DN 8 to 15 (and can be extended to DN 20 with an adapter) for open/close applications.