Dan Kaplan Promoted to Operations Manager
Pioneer Pump, manufacturers and designers of centrifugal pumps with exceptional efficiency and uncompromising reliability, has promoted Dan T. Kaplan to Operations Manager for its primary manufacturing location in Canby, Oregon.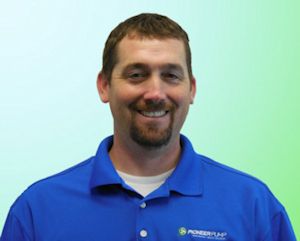 Dan Kaplan (Image: Pioneer)
Dan has served as the Global Supply Chain Manager at Pioneer Pump since 2010. In his new role, Dan will lead the Engineering, Planning, Production, Supply Chain, and Quality departments as Pioneer Pump continues to develop its business into new markets around the world.
Over the last three years, Dan has been instrumental in creating a world-class procurement department to support the 70% increase in sales. Dan established dual sourcing for critical cast parts and set new standards for on-time delivery and supplier accountability. As Operations Manager, Dan will work with functional managers to implement comparable programs that will provide continuous improvements throughout the organization.
"Our business is growing in size and global footprint," said Pioneer Pump Vice President, Paul Schlumpberger. "We needed a strong leader to take over the day to day operations who has a clear customer focus and is driven to streamline our operations to meet the increased demand on resources. It is also important to us that Dan shares our emphasis on the value of our employees"
Dan began his professional career as a Human Resources Recruiter in Troy, Michigan. His early work in employee relations, dispute resolution and management training provides a solid foundation for building an environment of teamwork and continuous improvement. Dan joined Pioneer Pump in 2010 and his contributions include overall savings on critical cast components that averaged 42%, year over year, improved inventory turns, increased Asian off shore sourcing spend, and implementation of supplier report cards to improve on-time delivery.
Dan lives in Silverton, Oregon, with his wife and three children where he is a youth sports coach.