Customers Benefit from Precision Plus 25th anniversary
Precision Plus Vacuum Parts, Inc., one of the world's largest providers of vacuum pump replacement parts, is marking its 25th anniversary by offering its customers additional savings on more than 100 of its most popular products.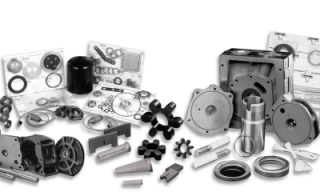 Precision Plus
The offer provides savings of between five and 40 per cent on selected pump kits and spare parts, all of which are guaranteed to meet or exceed OEM specifications.
Precision Plus supplies vacuum pump replacement parts and consumables for anything from a minor repair to a complete pump rebuild. Items including vacuum filters, repair kits, KF fittings, oils (FDA approved), rotors, stators, plates and shafts for virtually all major pump models are stocked and ready to ship within 24 hours of ordering, and all are backed with responsive technical service and customer support. In 2008 the company shipped more than five million individual parts.
Each Precision Plus part can be cross-referenced to its OEM counterpart simply, making ordering fast and easy. There is no minimum order amount so customers only purchase the items they need.
"We are delighted to have reached this 25 year landmark and have decided to mark the occasion by thanking our customers for their continued loyal support," says Mike Wills, Marketing and Product Development Manager, Precision Plus.
"Our company was founded with the sole aim of providing the highest quality replacement parts and service at competitive prices, and we are proud to continue to deliver the same competitive, high quality service today."