CP Appoints Jochen Schwend as Global Sales & Business Development Director
CP is reinforcing its management team with the appointment of Jochen Schwend (51), who has an impressive track record in international management, sales leadership, marketing and communications.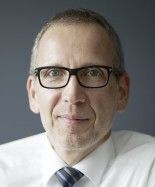 Jochen Schwend, Global Sales & Business Development Director (Image: CP Pumpen AG)
Assuming responsibility for global sales and business development across CP, he will use his wealth of strategic and operational experience in this role, which includes strengthening the focus of sales and distribution operations on the relevant export markets.
Jochen Schwend graduated as a mechanical engineer specialised in process technology and earned an Executive MBA from the University of St. Gallen. Since 1989, he has held management positions in various companies and sectors, including the machinery and paper industries. He most recently worked for Stoll Giroflex AG, where he served as International Sales & Marketing Communication Director and Head of Business Development, also leading the "International Sales" profit centre with sales partners and licensees around the globe.
Father of an 18 year-old son, he is very active both mentally and physically, not only at work but also in private life. From Thalwil, where he has settled with his family, he likes to go cycling or jogging in the countryside and relaxes on long walks with his dog. He keeps mentally fit with his eagerness to discover new things and his delight in exchanging views with his friends.
Jochen Schwend started working at CP on 1 July. His appointment will allow Thomas Würsch to concentrate fully on managing CP in his role as CEO, which he has held since 2010.