Construction of Agadir Desalination Project
BBA Pumps is involved in an international pumping project for the Spanish dewatering company Ferrer S.L. The construction of World's largest sea water desalination plant in Agadir is on track.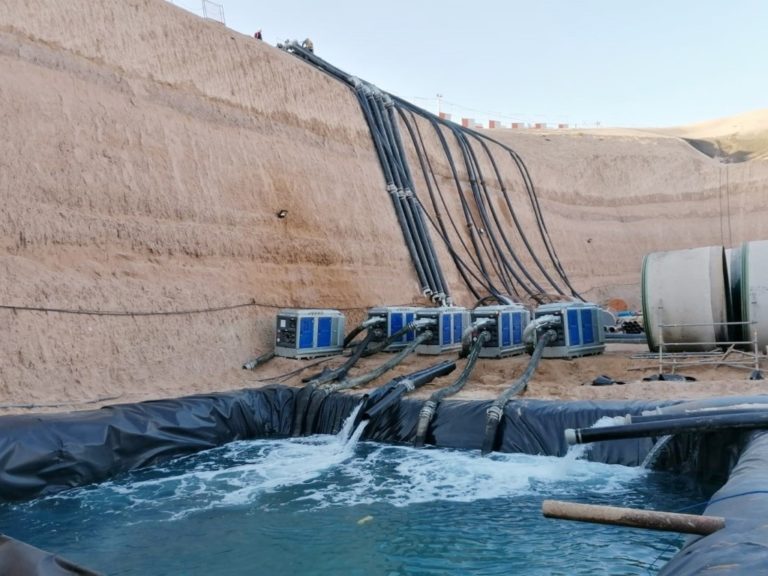 Site Dewatering in Morocco with the help of BBA Pumps (Image source: BBA Pumps BV)
The new plant will offer drinking water for the people of Ctouka Ait Baha region and also irrigate 15,000 hectares of land. An experienced Ferrer dewatering team has shipped a number of 8-inch mobile BBA Pumps and pipes to Morocco to manage the water transfer during the construction of the plant. The project entails an offshore intake connected to two pipes that will convey the water to the desalination plant. It will also be accompanied by reservoirs for storing drinking water, five pumping stations and 22 km of pipelines.