Collins Pipe & Supply Company Acquires the Staff and Assets of Apex Remington Pipe & Supply Co.
Collins Pipe & Supply Co., announced that they have successfully reached an agreement in principle for the acquisition of the assets and staff of the Marcus Hook, Pennsylvania location of Apex Remington Pipe & Supply Company, formerly Bear Tubular.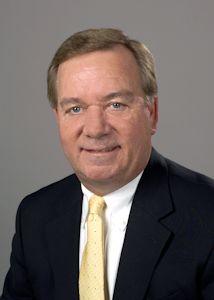 Brian Tuohey President of Collins Pipe & Supply Co. Inc. (Image: Collins Pipe & Supply Co.)
The acquisition is scheduled to finalize on Friday, August 2, 2013 for an undisclosed amount, with a plan for all of the Apex Remington key employees to remain in place to manage and operate the new Collins location. The acquisition expands Collins Pipe & Supply Co, Inc. distribution and engineering services into the largest industrial marketplace in the Middle Atlantic region.
"We are delighted to announce this acquisition and that the dedicated and experienced Apex Remington staff will be joining the Collins team," said President of Collins Pipe & Supply Co. Inc., Brian Tuohey. "This acquisition strengthens Collins in two key areas. This company has been recognized as a highly respected master distributor of carbon steel pipe up and down the eastern seaboard for the last 40 years. They also have a very strong presence in the greater Philadelphia oil and gas refinery market that is experiencing a very strong resurgence and should continue to grow and expand for many years to come."
Collins has built their company by encouraging every employee to "think like an entrepreneur" and they back that statement up by sharing a significant percentage of their annual profits with every single member of their team. Because of this philosophy, the average tenure of a Collins associate is currently over 19 years. In addition, Collins credits much of its success to a flat management structure which allows each associate the freedom to think for themselves on how to best serve their customer, their company, and ultimately themselves.
"Joining the Collins team was a 'win, win,' for both companies," said VJ Jacono Jr., manager of the Marcus Hook facility. "Collins was a natural fit because the acquisition enables both companies to grow and expand into new geographic regions with additional product strength. It is truly one of those extremely rare occurrences when one and one actually do make three."
Collins continues to be headquartered in East Windsor, Connecticut, with the addition of the new centrally located Marcus Hook facility to its six other locations in New England and upstate New York. Collins has significantly expanded its capabilities and is now in a position to offer their company commitment to "perfect service, every time, all the time" to the entire Middle Atlantic region.