Collins Pipe & Supply Acquires Power House Supply
Collins Pipe & Supply announced that they have successfully finalized an agreement for the acquisition of the assets and staff of Eastern Massachusetts-based Power House Supply. The acquisition was finalized on Thursday, January 1 for an undisclosed amount, with a plan for all of the Power House employees to remain in place to manage and operate the new Collins location.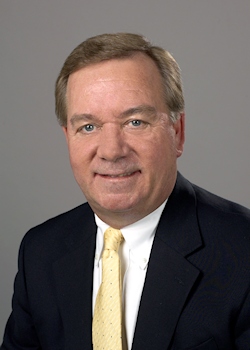 Brian Tuohey, president of Collins Pipe & Supply (Image: Collins Pipe & Supply)
The acquisition expands Collins Pipe & Supply distribution and engineering services into the largest industrial marketplace in the New England region.
"We are delighted to announce this acquisition and are thrilled that the dedicated and experienced Power House staff will be joining the Collins team," said Brian Tuohey, president of Collins Pipe & Supply. "This acquisition strengthens Collins in two key areas. Both Collins and Power House have long been recognized throughout our industry for their acumen and expertise in the power and energy arenas. By joining forces, each company becomes stronger in our ability to serve each of these critical markets and with Power House's location in Newburyport, Mass., we will now be able to greatly improve our service capabilities in eastern Massachusetts and Rhode Island."
"Joining the Collins team was a 'win, win', for both companies," said Rick Boudrow, President and owner of Power House Supply. "Collins was a natural fit because the acquisition enables both companies to grow and expand into new geographic regions with additional product line capabilities. We also share a strong commitment to the 'customer first' service philosophy, a hallmark that has created a platform for growth and success at both companies."
Collins continues to be headquartered in East Windsor, Conn., and with the addition of the Power House facility in Newburyport, Mass., Collins now has nine locations in New England, upstate New York and Marcus Hook (greater Philadelphia), Penn. With this acquisition, Collins has significantly expanded their capabilities and is now in a position to offer their company commitment to "perfect service, every time, all the time" to the entire New England, upstate New York, and greater Philadelphia regions.