Cloud-Capable Pumps and Motors – Digitalization Pilot Project in the Food Industry
Danish Crown is a globally active food processing company. To fully leverage the benefits of digitalization and in particular prevent costly production downtimes, the company relies on close cooperation with Siemens and Grundfos, a specialist in pump and water technology.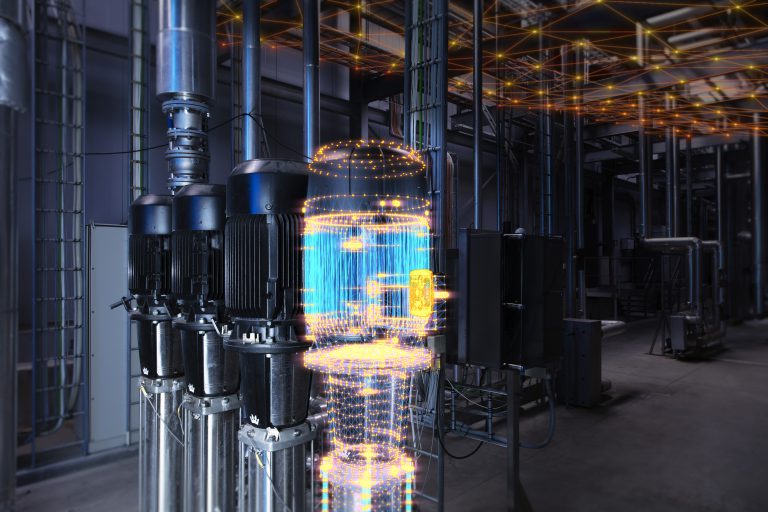 Forming part of the solution is Sidrive IQ Fleet, which enables the connection of motors and pumps to the open cloud-based IoT (Internet of Things) platform MindSphere. (Image source: Siemens AG)
The project has involved the use of condition monitoring with subsequent data analysis, marking a first for the food & beverage industry. Key components of the solution include cloud-capable low-voltage motors and the open cloud platform MindSphere from Siemens, alongside pumps and sensors from Grundfos. Linking the systems in operation at Danish Crown to the cloud has enabled simpler maintenance and lower servicing costs, ultimately resulting in improved productivity.
The partnership between Siemens and Grundfos is based on a solid foundation of vertical market knowledge and specific expertise. Both companies are playing an instrumental role in driving forward digitalization with a stream of new solutions and portfolio elements. In this concrete application for the food & beverage pilot project at Danish Crown, Siemens is supplying the digitalization expertise with its Digital Enterprise portfolio including the IoT (Internet of Things) operating system MindSphere as well as control and management solutions. The pump solutions for the project are supplied by Grundfos.
Cloud link for optimized productivity
The low-voltage motors and also the pumps used at Danish Crown are equipped with the Sidrive IQ Fleet as well as Simotics Connect 400. Sidrive IQ Fleet an is a IoT digitalization offering for drive systems used for the analysis and utilization of drive data based on MindSphere. Simotics Connect 400 is used to collate motor and pump-specific condition information for analysis in Sidrive IQ Fleet. This enables connection to the open cloud-based IoT (Internet of Things) platform MindSphere and the Grundfos iSolution Cloud, ensuring comprehensive condition monitoring of the components used. By enabling the early detection of potential faults, this reduces downtimes and simplifies the monitoring of motors, pumps and systems.