Circulating Pumps with Synchronous Motor
Calpeda has introduced the new NC series circulating pumps with a permanent magnet synchronous motor.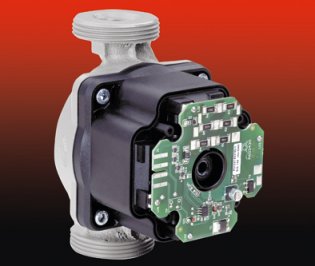 (Photo: Calpeda)
The result of an extensive research and development programme, the new pumps provide an innovative and reliable solution for domestic heating plants with the following advantages:
HIGH PERFORMANCE with synchronous motor
RELIABILITY with motor that never jams
ENERGY SAVINGS with consumption lower than 40%
INTERCHANGEABILITY The Calpeda circulating pump has the same axis base of other traditional pumps
QUALITY/PRICE An extraordinary advantageous quality/price ratio
Construction
Circulating pumps with a permanent magnet Synchronous motor.
Pump casing with suction and delivery connections with the same diameter and on the same axis (in-line).
Brass unions on request.
Applications
For clean liquids, without abrasives, which are nonaggressive for the pump materials.
For heating plants.
For circulation plants.