Caprari Announces Strategic Alliance with Peme Gourdin
A long-term strategic alliance has been established between Caprari and Peme Gourdin, two European manufacturers specialized in water centrifugal pumps.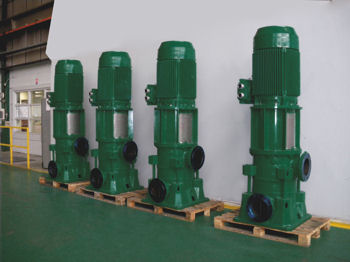 Caprari
Thanks to the strongly complementary sales networks, markets and products of the two concerns, this new partnership will provide fresh opportunities for Caprari customers who'll be able to count on an alternative and even wider choice of products, pumping solutions and services, than the already comprehensive range developed during almost 70 years of history and experience in the sector.
Caprari is a strongly customer-oriented international Group. It has a vast and flexible world-wide network of subsidiaries, partners and dealers able to assist customers wherever they are in a prompt and wholly professional way, before the sale and throughout the entire life-cycle of the products.
With this alliance Caprari presents the new High Flow Line, a range of products and solutions designed for pumping water at high flow rates, now available world-wide through the Caprari network.
The High Flow Line products have been entirely designed, engineered and manufactured for professional pumping requirements, allowing both plant engineers and users to optimize the Life Cycle Cost - LCC thanks to their ultra-high levels of efficiency (low energy consumption), long life and reliability.
High Flow Line is based on an advanced construction and offers the customer the best solution for each project.
A very wide variety of configurations is available: alloyed cast iron, carbon steel, bronze and cupro-aluminium, AISI 316 stainless steel, duplex and super duplex.
The service providing by Caprari network for High Flow Line begins with analysis and research to identify the best solution from both technical and cost-effective aspects and continues with the offer of specialized assistance: installation, start-up and commissioning, monitoring with highly specialized personnel, training. Caprari assists the customer at every stage: from the offer through the contract, the final testing of the installation up to after-sales service.
Caprari France
In particular the Caprari French subsidiary will be able to propose a complete and highly professional assortment of services in the French territory, leaning, as partner, on the organization, skills and means of the Service Division of Peme Gourdin, which possesses a widespread network of Service Centers and teams of expert technicians.
The services available at the present time range from installation to start-up, through to diagnostics, repairs, laser alignment, product re-conditioning.