Caprari Announces New Organizational Structure
Caprari S.p.A. has taken a new step forwards and has embarked upon an important project. The decision is based on the need to support a market that demands an increasingly more comprehensive range of products and qualified solutions in complex pumping systems. This means quality and prompt interventions to suit the specific requirements of customers.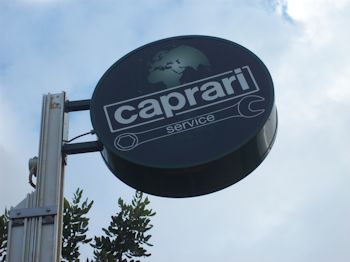 Caprari
The new organizational structure includes three official assistance levels:
Contact Point - for coordination activities and the first contact with Customers/Users
Authorized Workshops – Where qualified repairs are provided
Service Centers – Repairs, installation work, assistance on site and management of Maintenance Contracts
Caprari s Partners are mainly selected and qualified to suit the specific requirements in their area, considering staff-member skills, the technical equipment and whether interventions can be performed on the customers premises, without neglecting Health and Safety issues.
The concept on which the new organization is based is well-represented by the new "Service Center" logo indicating the world-wide scope of the project which, after an initial period of consolidation in Italy, will be extended to the main European countries in which Caprari s operation branches work (France, Spain, England, Portugal, Greece, Tunisia, Australia). This initiative will also be promoted in the Middle East (Lebanon, Saudi Arabia, Yemen, etc). Subsequently, it will be the turn of the Far East.
At the present time, the Caprari Group can count on over 100 Service Centers, which guarantee assistance in the company s core-business areas where a significant consistent number of products are installed.
Being "Caprari Service" means being part of the international network of an enterprise that plays a decisive role in the global water market. It also involves the commitment to guarantee quality and behaviour standards that conform to the indications received from the parent company.
The Advantages for the Service Center undoubtedly include greater visibility, the opportunity to receive periodic updates about product innovations during technical meetings at the Caprari Training Center, access to the iPump portal and, most especially, to the PumpEducator software: the advanced multimedia application developed by Caprari. A distance-learning tool for training technical personnel, the aim being to increase learning effectiveness while ensuring that the process is sustainable for the Network with regard to investments and the time employed for travelling.