Calpeda Upgrades its WRAS Approval for MXH and MXHL Pump Models
With the MXV and MXV-B vertical multi-stage pumps approved, as part of the 5 year renewal process for MXH models Calpeda has added larger pumps and the MXHL series to the approval list.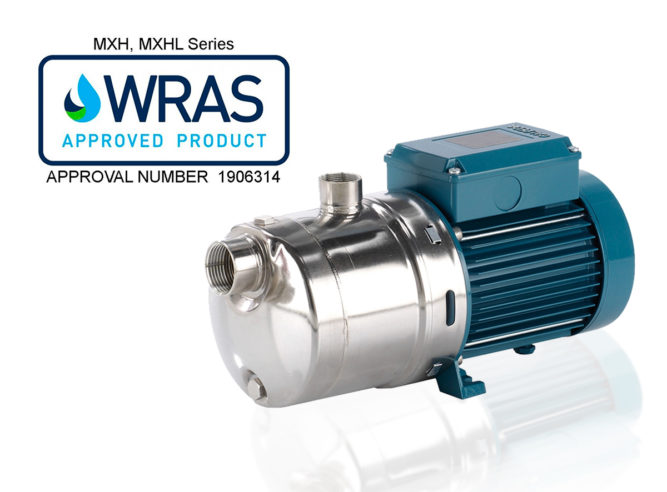 Calpeda upgrades its WRAS Approval for MXH and MXHL pump models. (Image source: Calpeda)
WRAS Approval (Water Regulations Advisory Scheme) is based on the British BS6920 Standard, which defines the criteria and test methods for materials that come into contact with drinking water. The approval therefore guarantees that a product complies with the safety requirements in force in the United Kingdom for the drinking water sector.
Very strict tests have to be passed in order to obtain the WRAS Approval, making it a prestigious recognition of the quality excellence of our pumps and a guarantee of safety for all our clients.
The official approval number for the MXH and MXHL horizontal multi-stage close coupled pumps in stainless steel is 1906314 and you can find the listing in the WRAS directory.