Calpeda Extends its MXH Range
Calpeda proudly announces that its MXH range has been extended by two new models. The additions consist of MXH 206 and MXH 407. It is a series of electro pumps mainly for water supply applications.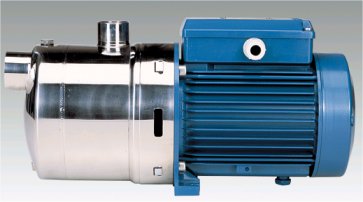 The new models MXH 206 and MXH 407 are built to offer higher head: to achieve 68.5 m head instead of the currently 57m. In addition there are two new models to achieve higher flows: MXH 1602 and MXH 1603 to achieve a flow of 25 m3/h instead of the currently 13 m3/h.
This series of electro pumps is mainly suitable for water supply. It is a universal pump, for domestic use, civil and industrial applications, for garden use and irrigation. Just like all Calpeda products, this is a pump with low consumption and a high quality/price ratio.