Branch Office of Tencarva Relocates To Larger Facility With Enhanced Shop Capabilities
Tencarva officially relocated recently to a larger facility at 14 Park Place Court in Greenville, S. C., after the completion of renovation of an existing building, according to Edwin W. Pearce, III, president of Tencarva.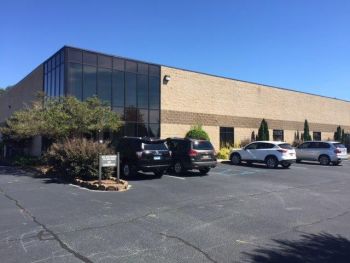 Don Jackson, Tencarva regional manager in Greenville, points out, "The hope for Greenville is to grow our sales for both new equipment and repair/service. This facility will allow Tencarva to keep enlarging its footprint and market share of this business."
The renovation, performed by Bonitz contracting firm, encompasses approximately 10,000 square feet, with renovation primarily in the repair shop area, where a shop office, clean room and shop bathroom were added. The new facility provides more sales offices, an enhanced conference/training room and a larger breakroom, among other benefits. The space was leased from J & J Rose Enterprises LLC.
Jackson explains, "The new office enhances both the sales office and shop capabilities tremendously. For the shop, we have 7,500 square feet, as opposed to 1,400 square feet. This gives us the space to bring in much larger equipment (such as vertical turbines)."
New features include a drive-in dock with two five-ton cranes for off-loading; two dock-height docks for shipping and receiving; and much larger teardown, inspection, staging and assembly areas. With a new balancing machine in house, the Tencarva team will be able to perform impeller balance in the repair shop. Four large work stations are available for tear down and assembly with two two-ton cranes to assist.
Jackson points out, "This shop is set up to provide service and repair for the state of South Carolina and North Georgia customers (both industrially and municipally), as well as any overflow from other shops if necessary."