BPMA Welcomes its New Director and CEO
Wayne Rose, has officially become the new Director and CEO of the British Pump Manufacturers Association, following the retirement of his longstanding predecessor, Steve Schofield. Wayne joined the BPMA in January, and spent the following three months shadowing Steve, in what was an essential handover period.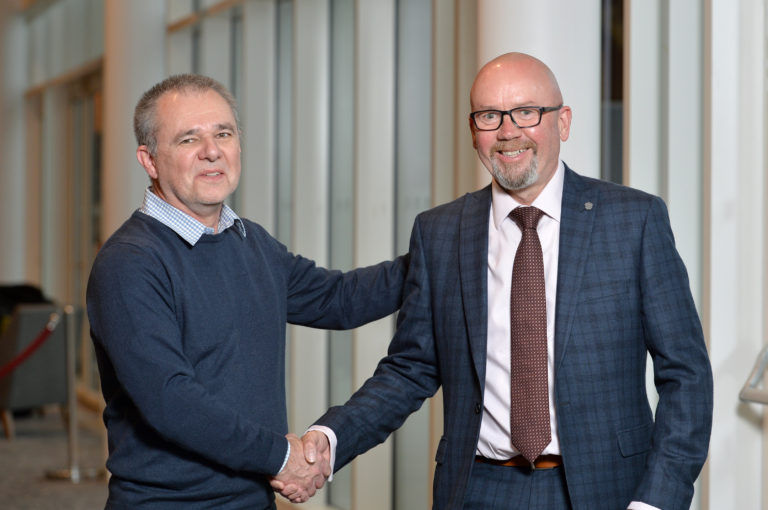 (Image source: British Pump Manufacturers Association)
The role of CEO for a multifaceted trade organisation like the BPMA is a complex one, especially as we continue our transition away from the European Union, and the established product compliance and legislative landscape.
Having previously spent 24 years in various management roles at Manchester based, Armstrong Fluid Technology, Wayne brings with him a wealth of pump industry experience. With over 1200 employees worldwide, and operating eight manufacturing facilities on four continents, Armstrong is known around the world as a innovator in the design, engineering, and manufacturing of intelligent fluid-flow equipment. That depth of knowledge will undoubtedly serve him well, as he helps to guide the BPMA through its next chapter, and ensure the association continues to serve the interests and needs of its members.
Reporting to the Board, and assisted by Gary Wild as Technical Officer and Steve Smith as Associate Director, Wayne will assume commercial responsibility for the day-to-day running of the organisation, whilst also engaging with the elected members of the BPMA Council.
Commenting on Wayne's appointment, current BPMA President, and Managing Director at KSB, Dale Croker, said: "The BPMA Board and Council, are delighted to have secured the engagement of Wayne as a successor to Steve, who had been with the BPMA for a good many years. Indeed, he has left some big shoes to fill, but we know Wayne, will bring his vast experience to bear, and play a key part in the future development of the Association, and the important service delivery it offers to members."
Dale continued: "We are enormously grateful to Steve Schofield for all that he achieved on our behalf, and we wish him a long and happy retirement. But we are equally happy to have Wayne onboard, and we wish him every success as he helps to guide the BPMA through its next phase of development."
On taking up his new role, Wayne Rose said: "Assuming the post of CEO of the BPMA is a real privilege, as I am fully aware of the important position the Association holds within the pump sector, and the value placed on it by its members.  My entire career has been spent working with pumps, or their related systems, and throughout I have engaged heavily with the Association.  I have seen first-hand what influence it has across the international arena, and how that influence has served the commercial interests of its members, whatever their specific pump type or related discipline.  As such, I look forward to building on the great work carried out by my predecessor, and to further developing the support structure it provides to this most important of industry sectors."