Börger: New Subsidiary in China
In order to have better access to the Chinese market, the company founded Börger Pumps (Shanghai) Co. Ltd. on 1st February.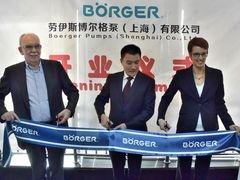 Börger Pumps
"We had a representative office for our Chinese customers before. We see a great potential for our products in China. For this reason, we decided to found a subsidiary in Shanghai", said Anne Börger-Olthoff. Currently, eight members of staff serve the Chinese market intensively.